Having our own factory allows us a reactivity that we wouldn't be able to access by working with subcontractors. This particularity in the optical world is our principal strength. On our program you shall find: almost 300 production steps as the ones you will find in the images below that are just a little taste of the entire work load.

Once the definitive plan of the frame leaves the designers' office, il arrive à l'usine, située au Viêt Nam, créée par Celso Viejo, le fondateur de Kinto. Le choix de ne pas sous-traiter la fabrication de nos montures nous assure un suivi permanent du processus, à travers la communication quotidienne entre nos designers et l'équipe sur place.  

The manufacturing starts by the cutting of the temples and of the interior of the frame. Then the clipping focuses on the outside of the glasses and refines the shape.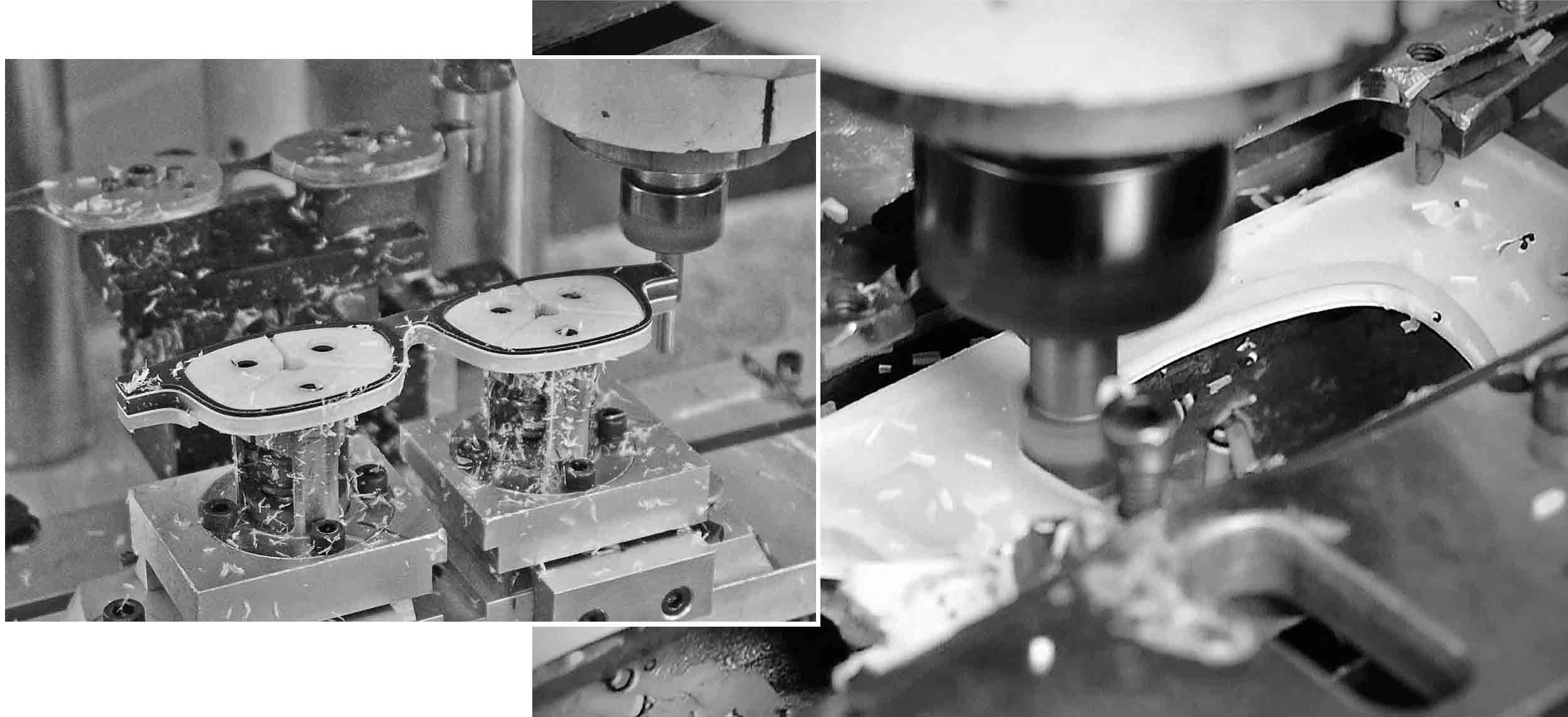 The various passages from heat to cold allow in particular to work the curve. That's when model approaches its final form. The following steps consist of sanding the frame before polishing it with rotating barrels.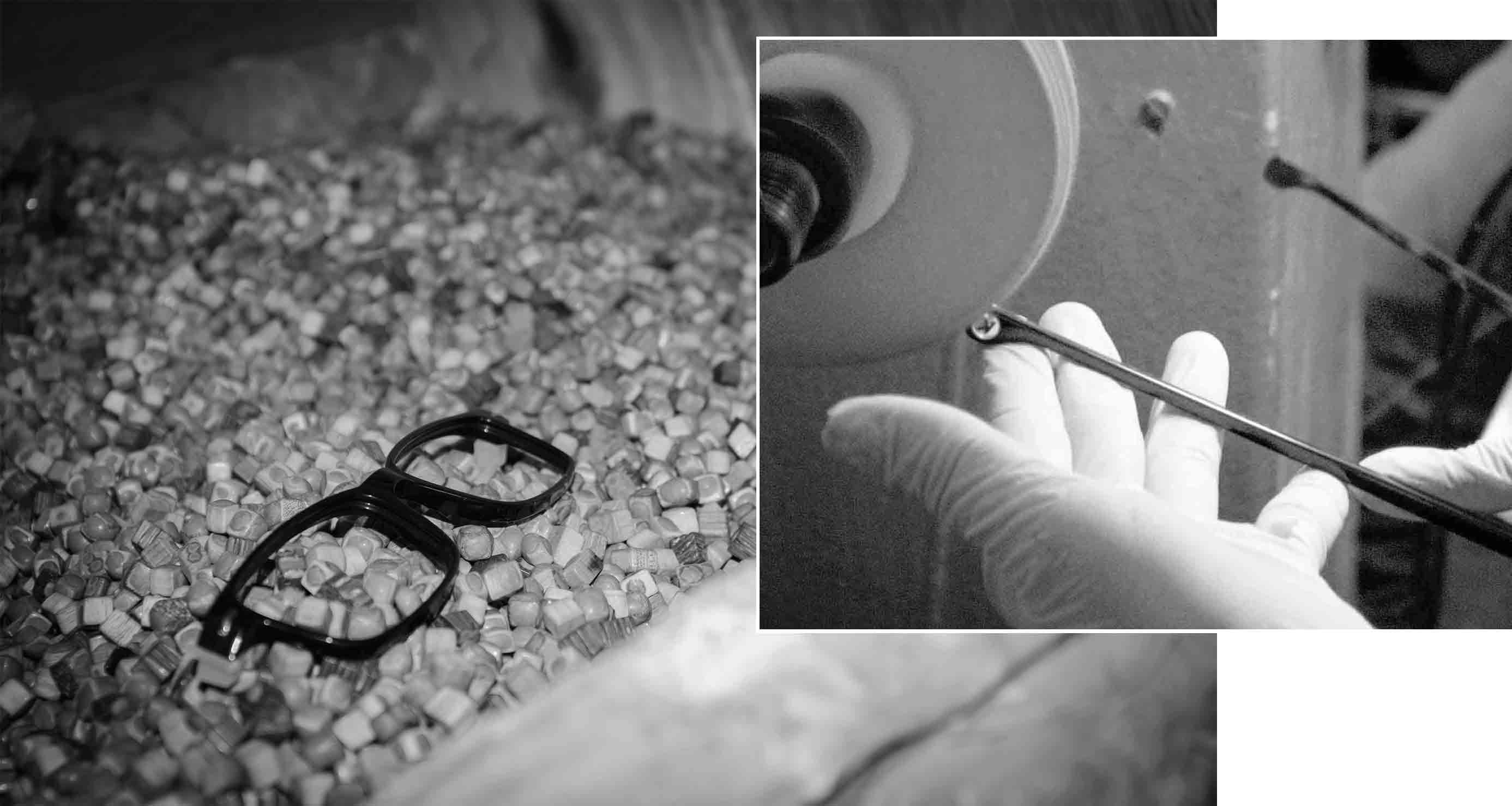 The assembly of the surface and the branches is a key step in the assembly of our glasses. That's when our interchangeable flex hinges are placed. That's our technological innovation that allows all of our creations to be repaired easily by the optician. 

Inspections are carried out at several stages of the production process to check quality and colour matching. It is logically by a last inspection that the manufacture of the glasses comes to an end before taking place in our new catalogue.